If you know me, you know I love Reddit. So scrolling through Reddit this morning I saw this little gem about the Atlanta Falcons. If you are reading this, you know the Falcons just blew back to back 15 point leads in 4th quarter to lose games. Well, how rare is this? Well roughly 1 in 990,000.
The Falcons have now lost games in which they had a 99.9% chance to win and a 99.1% chance to win, respectively. The chances of that happening are roughly 1 in 990,000. from nfl
Against the Dallas Cowboys technically the chances were 99.9%: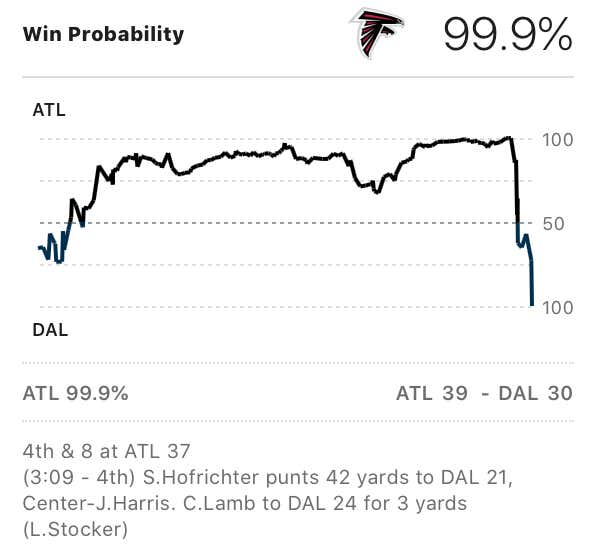 And then against the Chicago Bears there chances to win were only 99.3%:
Look, yes this is bad. But it just makes it worse is that they lost the Super Bowl few years ago by blowing a 28-3 lead (you know the story). Couldn't feel worse for Falcon fans.