This off season for Dak Prescott hasn't been exactly what he wanted it might seem like on the surface. He is looking to sign a long term contract with the Dallas Cowboys and instead will have to play on the franchise tag worth 1 year $31.4 million dollars. Dak will go into the season ready to prove that he deserves a long term contract extension. However, his off-season hasn't been all that bad because he's been successful off the field in his love life. And now it seems official. Dak and his girlfriend are now Instagram official. Her Name Natalie Buffett:
ICYMI: Dak Prescott's Girlfriend Natalie Buffett Makes Their Relationship Official by Wishing Him a Happy Birthday on Instagramhttps://t.co/aMBqpO7HTW

— EgotasticSports (@EgotasticSports) July 30, 2020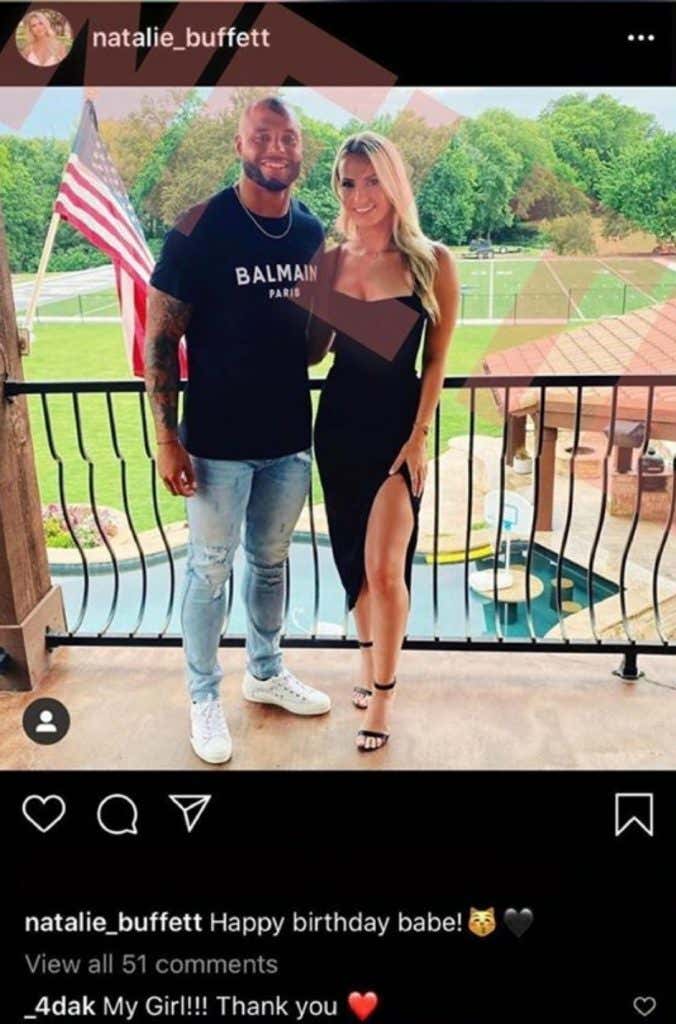 On Dak's birthday she posted a picture on her Instagram that says "Happy Birthday Babe". And Dak responded with "My Girl!!! Thank You <3". Boom. Official.
Back in May the Cowboys players there a party that became controversial because of COVID-19. Turns out that party was for Natalie:
Source close to Dak Prescott said this was a birthday dinner for his sister, Natalie, to try to minimize backlash.

When confronted w/ information that Prescott has a friend named Natalie w/ a birthday that weekend, source retracted, apologized & said event was for the friend. https://t.co/UBUD2oT7nr

— David Moore (@DavidMooreDMN) April 15, 2020
Thanks to the internet. Here are some more photos of Natalie:
Dak Prescott's girlfriend pic.twitter.com/ZvEsvTpYEi

— Bacon, Grits, Eggs (@reddawg77089) July 30, 2020