Lou Williams is being investigated by the NBA for leaving the NBA bubble and being seen in a photo with rapper Jack Harlow at Magic City strip club in Atlanta: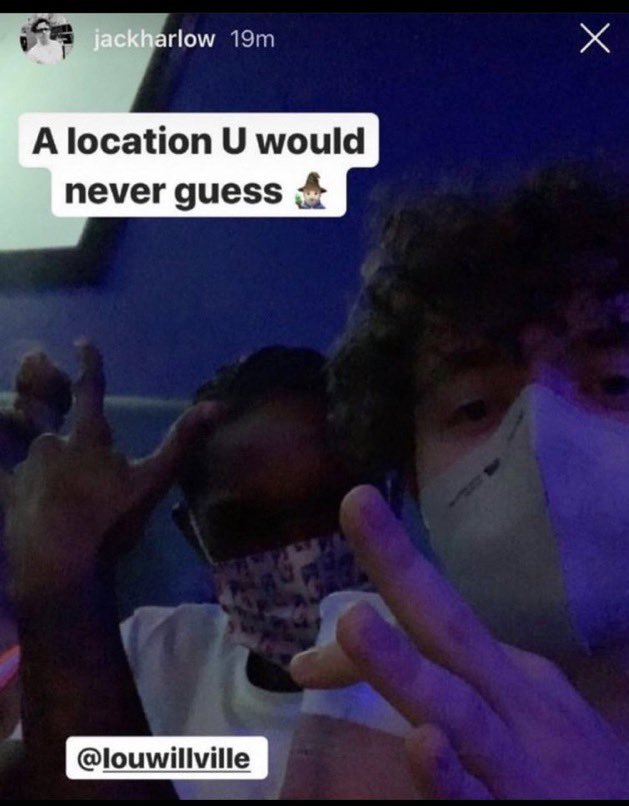 The NBA obviously wasn't thrilled as Lou Williams was reportedly leaving the bubble to attend a family members funeral:
NBA is investigating Lou Williams' activities during his excused absence to determine the length of his re-quarantining process.

Williams told NBA security that he went to Magic City gentleman's club for a short time Thursday night, per @ramonashelburne, @BobbyMarks42 pic.twitter.com/enrBt6DDTz

— Bleacher Report (@BleacherReport) July 25, 2020
However, according to reports and according to Lou Williams himself he attended the strip club for the chicken wings which he claims is his favorite restaurant in Atlanta:
Ask any of my teammates what's my favorite restaurant in Atlanta is. Ain't nobody partying. Chill out lol #Maskon #inandout

— Lou Williams (@TeamLou23) July 24, 2020
How much does he love the wings? Well they are named after him on the menu:
Lou Williams' best defense: He literally has wings named after him at Magic City. pic.twitter.com/0ivUBZY3e2

— Establish The Run NBA (@EstablishRunNBA) July 26, 2020
This story is unbelievably funny. Do I think Lou Williams got chicken wings? Yes. Do I think he went to the strip club SOLELY for the chicken wings? No.