The most bittersweet award in professional sports is the "Comeback Player of the Year" as it undoubtedly follows a poor or injury-plagued season. Regardless, one would be hard-pressed to find a player who is upset by this honor given that their career is obviously back on track. The length and volatility of an MLB season yield a plethora of viable candidates for this award. The 60 game MLB season that is set to begin opens the door for some of the more fragile or streaky players to be in the running. Here are a few National League "comeback-kids" to keep an eye out for on the diamond…
Blake Treinen
This one was a no-brainer. Blake Treinen could quite possibly be considered one of the most underrated relievers in the MLB. His 2018 campaign yielded a 0.78 ERA and 38 saves which led to a handful of CY Young votes. He boasts a sinker-baller that has touched 101 mph on occasion, leaving batters helpless. 2019 was a year to forget as he struggled to keep his ERA under 5.00 and had a WHIP of 1.619. Regardless of his struggles, he was able to get signed by the Dodgers on a 1 year $10 Million dollar "prove it" deal. The Dodger bullpen is stacked giving Treinen the perfect opportunity to get back on track while the pressure is at a minimum.
Didi Gregorius
Didi had a tough 2019 as he began the season injured only to see the rest of the Yankees infield play like superstars. Now that he is in Philadelphia he will likely receive the lion's share of the starts at shortstop. The Phillies lineup is still stacked giving Gregorious plenty of chances to prove that he is an elite bat in the league if, in fact, that is the case.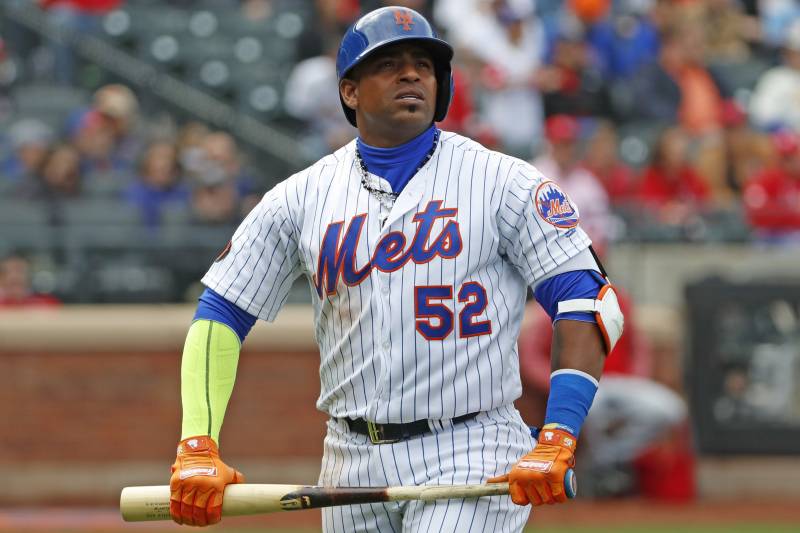 Yoenis Cespedes
The opening of The Lion King has not been blasted throughout Citi Field since 2018. Yes, Yoenis Cespedes finally seems ready to return, hopefully putting the injury bug behind him and returning to his elite form. Will we see that same tenacity in the field and pop in his swing? Only time will tell, but the 60 game season probably suits him better than any other play in the league.
Kyle Freeland
The wheels really fell off for Kyle Freeland last season. The previous year he finished 4th in Cy Young voting going 17-7 with a 2.85 ERA and was on the bump for the winner take all Wild Card game against the Cubs. In 2019 he went 3-11 with a 6.73 ERA. Despite playing in front of his hometown and hitter-friendly park, Freeland is capable of being an elite starting pitcher. He obviously showed he can pitch under pressure and with a shortened season, every start somewhat feels like a win or go home scenario.