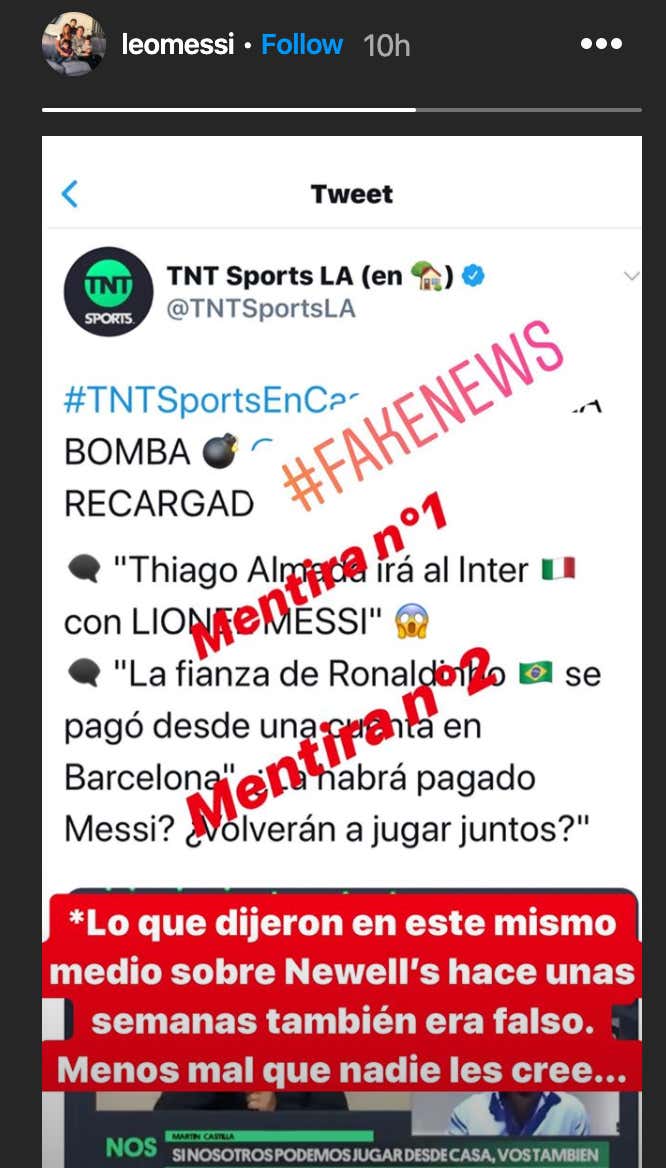 Lionel Messi has denied a report that he paid Ronaldinho's bail to get him out of prison in Paraguay ?

? "What they said in this same newspaper about Newell's a few weeks ago was also false. Fortunately, no one believes them…"

— Goal (@goal) April 9, 2020
Bizzare stories always coming out of soccer. We have two of the most well known players of any soccer era and we got Messi out here IGing that he's not going to Inter Milan and that he didn't bail out Ronaldinho out of Paraguayian jail. And he even used the #fakenews hashtag which is a geat touch. Little background here. Ronaldihno was thrown in jail for having a fake passport.
Tearful inmates reportedly held BBQ for Ronaldinho before prison release. https://t.co/v0MesrgF3K pic.twitter.com/Z4exgL1Qmo

— theScore (@theScore) April 9, 2020