Dabo Swinney says Americans have stormed the beaches of Normandy, put man on the moon and created an iPhone. Says this is the greatest country in the history of the universe. Has no doubt football will play, says he's excited to see Death Valley rocking.

— Grace Raynor (@gmraynor) April 3, 2020
Just when you thought Dabo Swinney was going to be quiet during this storm he comes up with the best words of inspiration. No wonder this dude is one of the best recruiters in history of college football: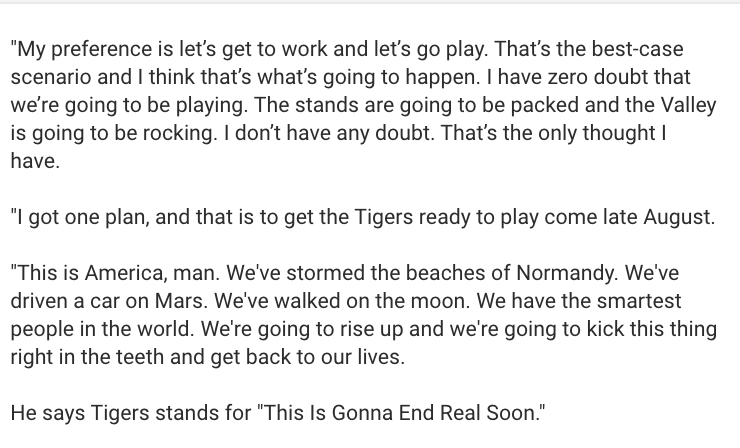 He literally said Tiger stands for "This Is Gonna End Real Soon.". GOAT quote. I swear I am ready to fly down to South Carolina use my 4 years of college football eligibility I have left and run through a wall for Dabo. Now I probably won't make the team but I am ready to do this. So sign me up Dabo.