Everyone is out here practicing social distancing. To be fair not all of us are an NFL running back with millions of dollars and a boat in Miami so we might not have these choices but Redskins running back Derrius Guice was hanging out with a bunch of models in Miami.
Nice to see Derrius Guice is practicing social distancing pic.twitter.com/3fzQd6CsIq

— Going Deep Podcast (@goingdeep) March 19, 2020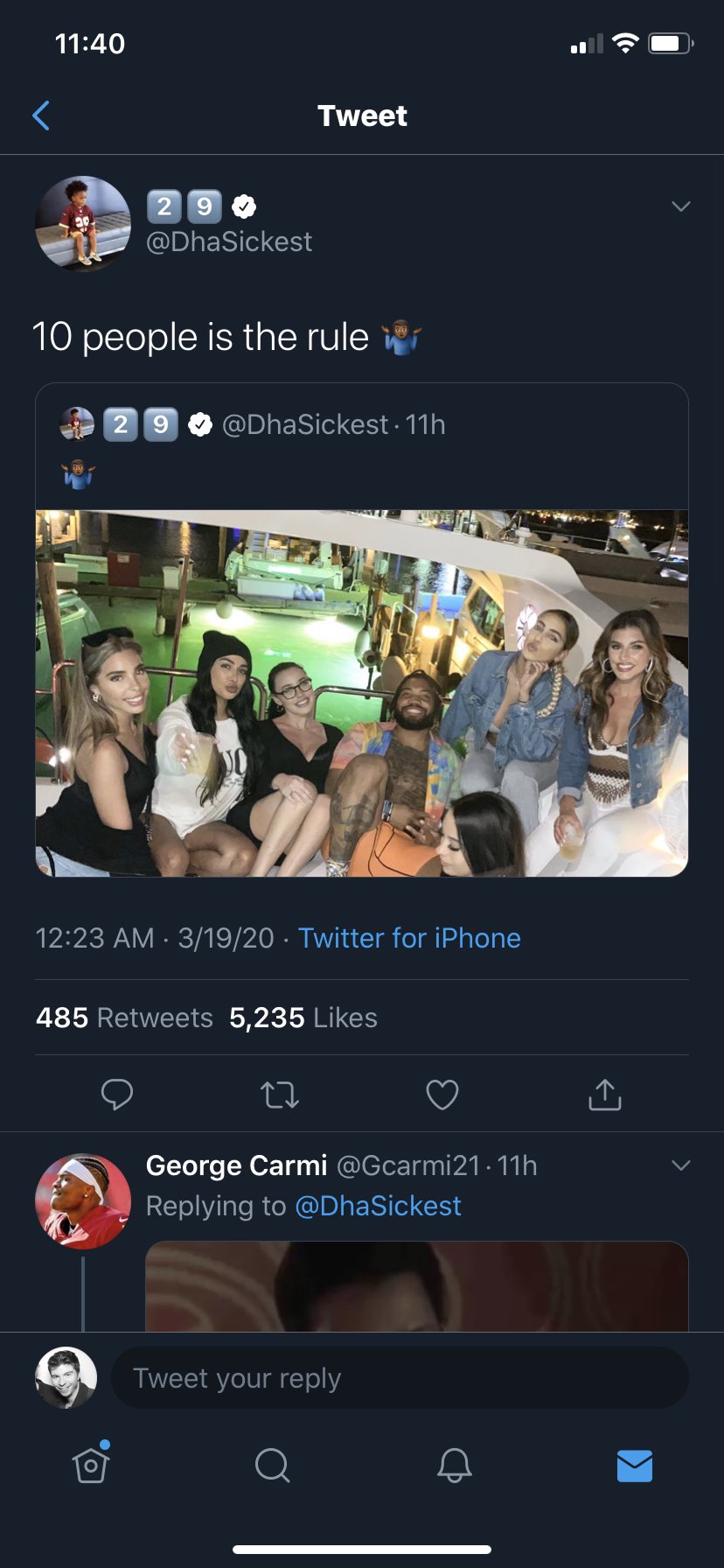 He later deleted the tweet. I mean how hard is it for people to realize that this is a bit untasteful. I mean I get it by Derrius, he wants to have some fun before our world ends. But why post it on social media keep it offline. To be fair he did follow the 10 person rule but in reality he should be following the zero people rule. All of that being said once the Coronavirus pandemic ends I want to be on a boat in Miami with 6 models too. Maybe Guice can hook it up.