So many conflicting reports on this. But rumors are swirling about Cristiano Ronaldo's whereabouts as the Coronavirus has taken over Europe and one of his Juventus teammates tested positive for Coronavirus. The internet is claiming the Portuguese star bought a private island and is staying there with his family until things get better.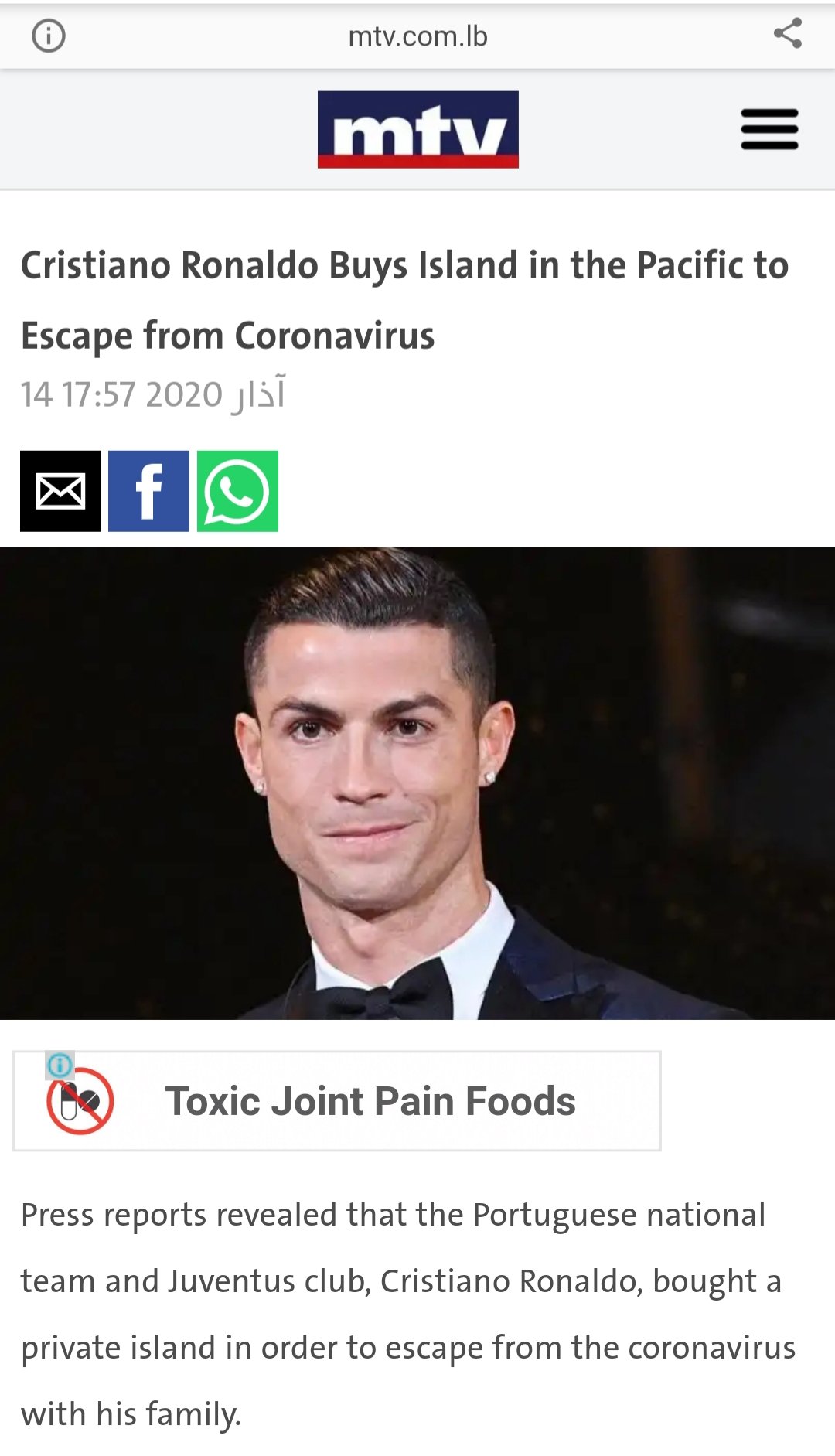 Cristiano Ronaldo Buys Island in the Pacific to Escape from Coronavirus

— Juventus wiche (@Juventuswiche) March 14, 2020
Cristiano Ronaldo bought an island and will stay with his family on the island until the virus disappears.

Safety first. pic.twitter.com/AP5KnVoNXo

— Parikshit Jha (@Parikshit_cr7) March 13, 2020
oh to be cristiano ronaldo buying a private island for him and his family until the virus blows over

— judy (@judeswings) March 14, 2020
In pictures: Cristiano Ronaldo buys an island in the Pacific to separate from Corona – Sport – Arab and International https://t.co/SOt8TRBKb5 pic.twitter.com/G40nCWpaI8

— Saudi 24 News (@Saudi24N) March 14, 2020
After being tested negative for Corona Virus, Cristiano Ronaldo will be staying in an island named 'ILHA DA FUZETA' in Portugal with his entire family until the Corona Virus is eradicated.

Stay Safe Idólo.??? pic.twitter.com/oxEvoFxgbc

— Amaan (@amaaanseven) March 14, 2020
It's hard to verify whether or not he is on a private island or not. But just the thought of him buying a private island to hide from the Coronavirus is next level movie stuff. Got to admit if he did so, I need more information and need more photos of this supposed island.