Many of you were probably not up as late as I was last night watching The Federer vs Sandgren quarterfinals match at the Australian Open. It was pretty amazing as Roger Federer saved match point a whopping 7 times to fight off American Sandgren to reach the semi-finals of the Open. But what really struck me was the beautiful umpire the match featured in Marijana Veljovic. Not only is she gorgeous but she doesn't take any BS from anyone. During the match last night Federer became upset and screamed a cuss word (gonna guess it started with an F). She quickly issued him a code violation. Fed got even more mad, and demanded to know what he said. She just looked, smiled and said she wasn't going to repeat it. I instantly fell in love.
(?@Eurosport_RU ) pic.twitter.com/h85DOrQwFW

— doublefault28 (@doublefault28) January 28, 2020
Umpire: "Code violation, verbal obscenity, warning Mr Federer.

Federer: "What did I say?"

Umpire: "I can't repeat that." pic.twitter.com/Lc6rIzAI1c

— Dai Adams (@TheDaiAdams) January 28, 2020
Of course the internet wanted to know who she was:
the umpire in this roger/tennys match is super pretty ?

— Genie Bouchard (@geniebouchard) January 28, 2020
Of course the internet did it's job. Her name is Marijana Veljovic: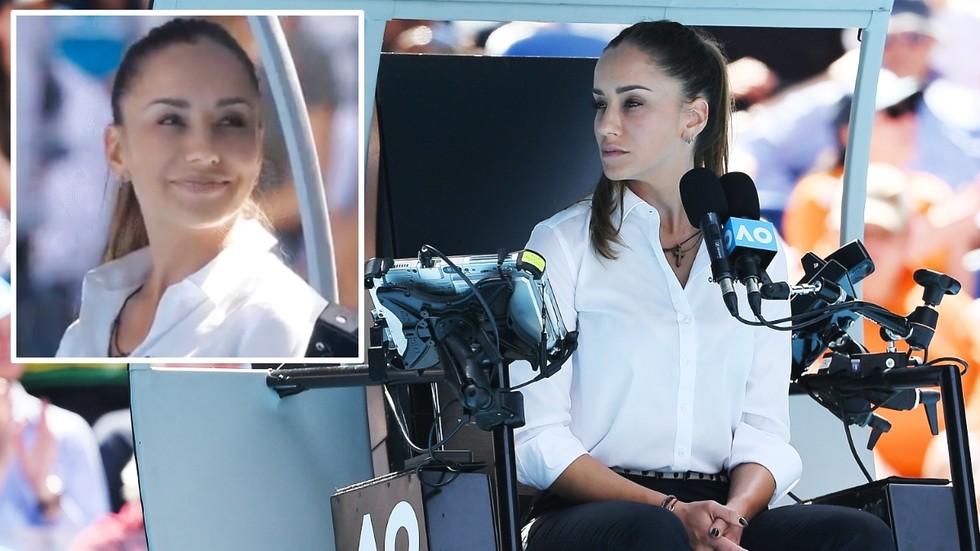 She's a Serbian tennis umpire. You think you can get away with a foot fault with her under patrol? Nope. She's a tough cookie.
Wimbledon final 2019 Halep-Williams and the most beautiful umpire @MarijanaVeljovi ? pic.twitter.com/161eP9z9BU

— Marischka Kramer (@MarischkaKramer) July 13, 2019
Al menos vale la pena madrugar por la umpire, Marijana Veljovic ?? #AustralianOpen2020 #AUSTRALIAxESPN pic.twitter.com/vHz45ijwIk

— Cristian García (@Cris_Fdo_Garcia) January 28, 2020
Apparently I'm not the only one who thinks the chair umpire @MarijanaVeljovi in this #Federer v. #Sandgren match is a total smokeshow #AusOpen pic.twitter.com/4uynPqhgHR

— R. Harold Merkin (@REALHarryMerkin) January 28, 2020
Maybe, I need to start thinking of Serbia as a country I will be visiting this upcoming summer?