There's nothing I love more than hearing gambling stories about Michael Jordan. So here's another gambling story about Mike that ends up with a signed check from college that is going to make someone a whole lot of money:
Michael Jordan's Signed Check From 1982 Billiards Bet Up For Auction https://t.co/G1lIpxxHgK

— TMZ Sports (@TMZ_Sports) November 16, 2019
[TMZ] – It was February 27, 1984 and Jordan — in the mood to play pool — went to the basement of the Granville Towers on UNC's campus … and proceeded to dominate on the table.The guys were betting money … and MJ was up $25.
A friend of the guy Jordan was beating thought Michael was hustling his buddy, so he stepped in to play MJ … and win back some of the money he'd lost. MJ lost a few games in a row — which the consignor says irritated Jordan — so he decided to cash out and take the 5 bucks he was owed. The friend — realizing Jordan was likely going to be an NBA superstar — asked Michael if he could pay him with a personal check. Michael accepted …and the UNC student wrote the check to "Mike Jordan" — the name basketball phenom went by on campus.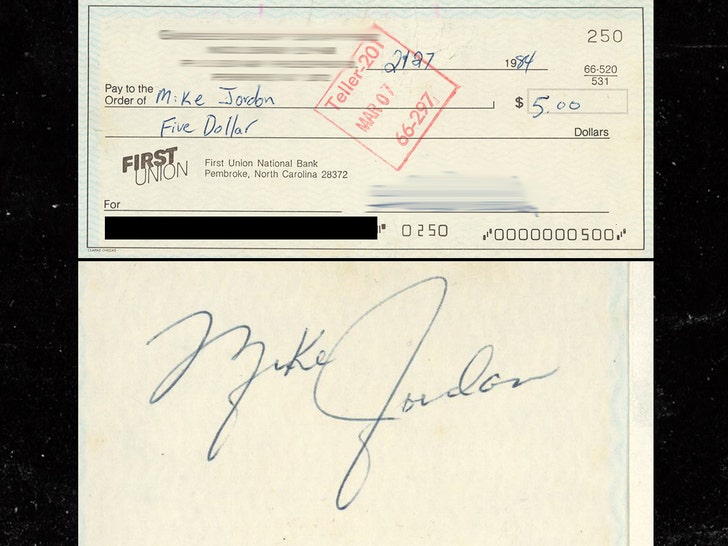 The check was drawn at First Union Bank in Pembroke, NC and cashed by MJ was then returned to the consignor. He held the check for 35 years and now has decided to put it up for auction. MJ's signature has been authenticated.