In what might make a bunch of New York Jet fans furious, The New York Jets have decided to bring back Adam Gase for the 2020 season.
#Jets owner Christopher Johnson spoke to a group of reporters out at practice. He said there will be NO changes at head coach before or after season.

Adam Gase will be back in 2020.

No matter what

— Connor Hughes (@Connor_J_Hughes) November 13, 2019
The same Adam Gase that sat on the bench during The Jets loss to The Miami Dolphins: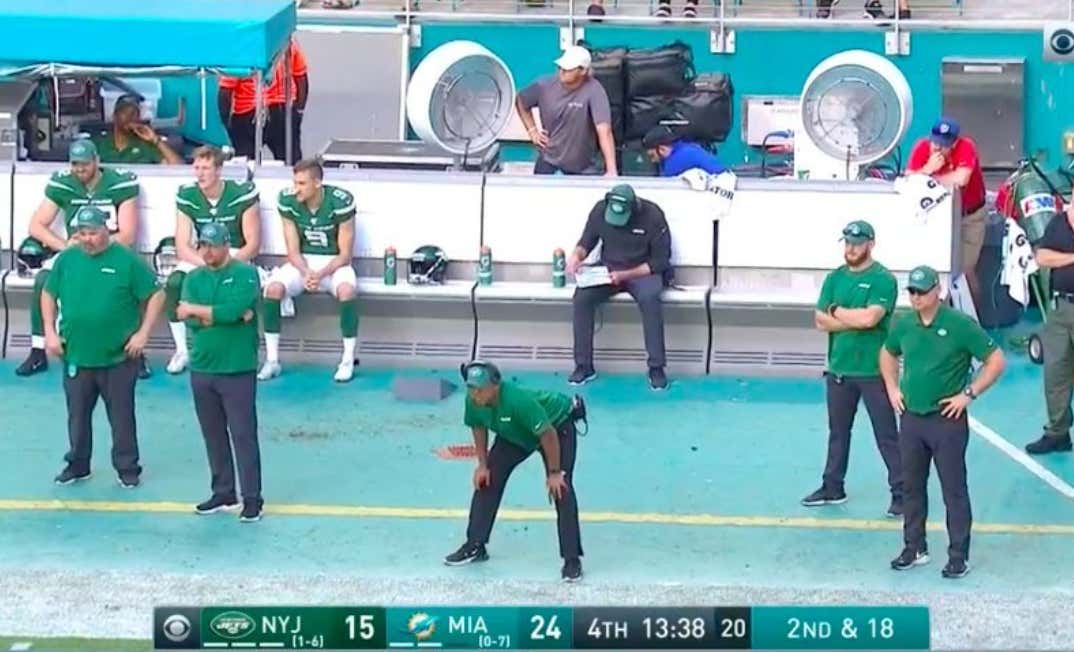 The same Adam Gase that used smelling salts during a pre season game:
Did Adam Gase just take smelling salts before a preseason game? pic.twitter.com/gVINzrkcjW

— Andrew Perloff (@andrewperloff) August 8, 2019
The same Adam Gase that had the world's worst introductory press conference:
Adam Gase looks like a kid at a music festival who accidentally took molly pic.twitter.com/NDfANGkHvW

— Barstool Sports (@barstoolsports) January 14, 2019
So cheers to another season of Adam Gase!