Here's some news that you totally didn't expect. Just kidding. But, really 3 games in to the Kyrie Irving era in Brooklyn the team is concerned about Kyrie Irving's mood swings:
Kyrie Irving's "mood swings" are an "unspoken concern that makes Brooklyn officials queasy."

Nets sources say an episode happened on their trip to China, leaving the team confused, per Jackie MacMullan. @SONTHighlights pic.twitter.com/5OeGgJ8zGf

— Sports ON Tap Hoops (@SONTHoops) October 29, 2019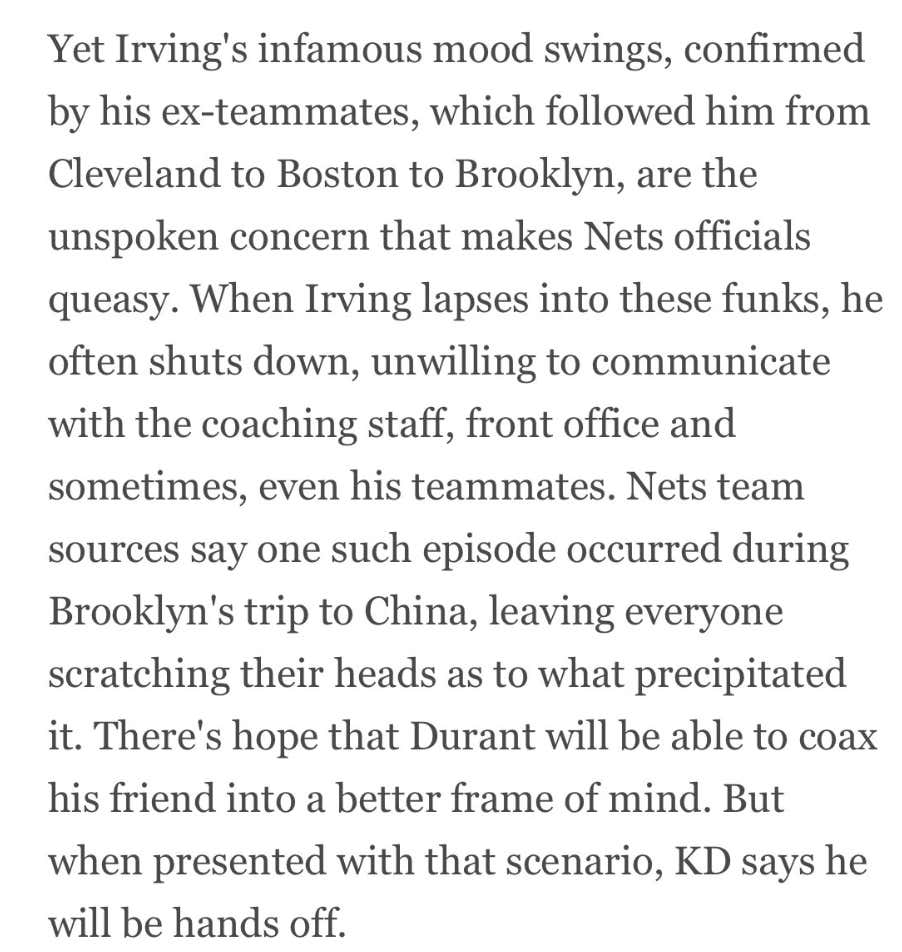 Oh great. I mean, why would The Nets ever had been worried about Kyrie Irving? I mean the guy only had mood swings in Boston and Cleveland an was toxic to both organizations what could have gone wrong in Brooklyn? Yikes 3 games in. And what the worst part is that they want to turn to a guy (Kevin Durant) who has had multiple burner accounts and has been a moody guy himself to make things better. Yeah, that'll work. Kyrie is super talented and fun to watch but it has to be expected by now that the guy can be toxic at times.
Here comes Kyrie… @SONTHoops pic.twitter.com/S7APh0xSk8

— SportsAreFunny (@SportsRFunnyPod) October 29, 2019