As The NBA fights over China and other things Michael Jordan is giving back to his community by opening up a couple of clinics in Charlotte for low-income families. Per the Associated Press (h/t ESPN), Jordan unveiled the Novant Health Michael Jordan Family Medical Clinic in the city on Thursday.  The clinic, one of two that will be opened in the city—the second located near Statesville Avenue—was funded through a $7 million donation by Jordan.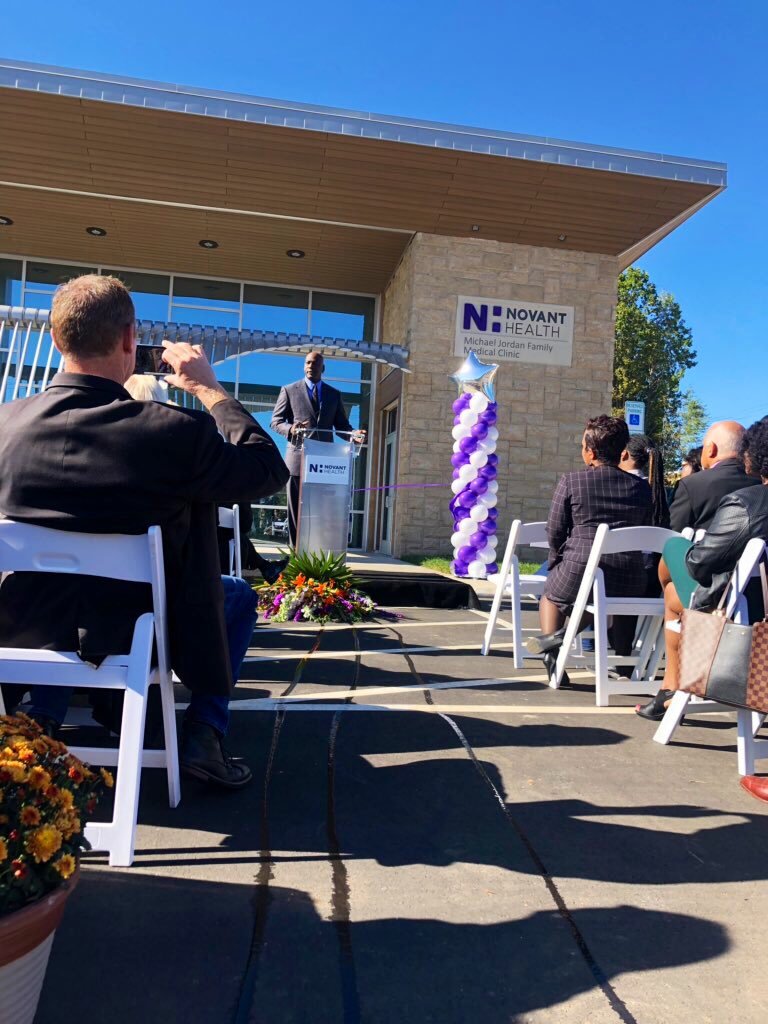 "I stand here before you as a proud parent, son, obviously a member of this community," Jordan told gatherers at the opening, via Joe Marusak of the Charlotte Observer. "My mother, my brothers, my daughter, my grandson, we all represent the name Michael Jordan."
Michael Jordan is wiping away tears as he explains why he opened a health clinic in west CLT. He says this community made him & providing quality healthcare to the residents of West Charlotte is key. MJ says money isn't the issue for him, he wants to give back. @wcnc pic.twitter.com/qAbqC8F9EW

— Billie Jean Shaw (@BillieJeanTV) October 17, 2019
And with the official ribbon cutting, the clinic is officially open! A second clinic is also planned for Brightwalk on Statesville Ave. that's expected to open late next year. @wsoctv pic.twitter.com/CT7458kt8i

— Anthony Kustura (@AnthonyWSOC9) October 17, 2019
MJ is just the best man. I mean, if you listen to our podcast you know I think Jordan is THE GOAT but these little things are so cool to see how Jordan does this without trying to draw a ton of attention to himself and with little fanfare.