Shai Werts is coming into his 3rd season as the Georgia Southern Eagles QB. So far awesome career as he played in 24 games and scored 345 TDs and led them to a 10-3 record last season.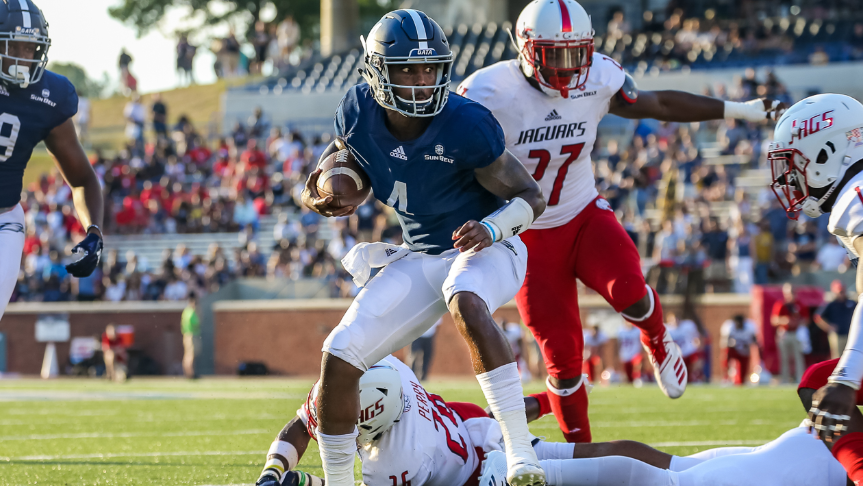 However, Shai got himself in a less than an ideal situation this past week:
Werts, the team's starting quarterback, was allegedly going to be pulled over for speeding by Saluda, South Carolina, police. After reportedly calling police to say he wanted to keep going and pull over in a more well-lit area, he did pull over. And that's where police allegedly found a substance on the hood of his car that Werts said was bird poop.
My cocaine is actually bird poop has to be one of the best excuses I have ever heard! Classic.
Werts stated it was bird poop that he tried to clean at the beginning of the week at the local car wash. "Everything about him and inside his vehicle made him appear as a clean person but the hood of his car was out of place," the report states. Werts denied knowledge of origin of the cocaine, according to the report. The powder appeared to have been "thrown on the vehicle and had been attempted to be washed off by the windshield wipers, and wiper fluid as there was white powder substance around the areas of the wiper fluid dispensary," the officer wrote.
How does cocaine get on the roof of a car? Seriously? Well, I am going to take a huge guess here and say he tried to throw it out of his car as he was getting pulled over. I've done some driving in my time and I've never had cocaine just fly on the roof of my car. Maybe it's just me? Anyways since this is college football the suspension didn't last long:
BREAKING : @GSAthletics_FB junior quarterback Shai Werts is back at practice Sunday morning. Sources telling @WJCLNews that Werts is on the field working out with the team. pic.twitter.com/SL4j2gSlUO

— Frank Sulkowski WJCL (@TheBigGuyWJCL) August 4, 2019
"Quarterback Shai Werts returned to practice today after submitting to, and passing, a drug test. Moving forward, Shai's case will handled in accordance with the Georgia Southern Student-Athlete Code of Conduct."