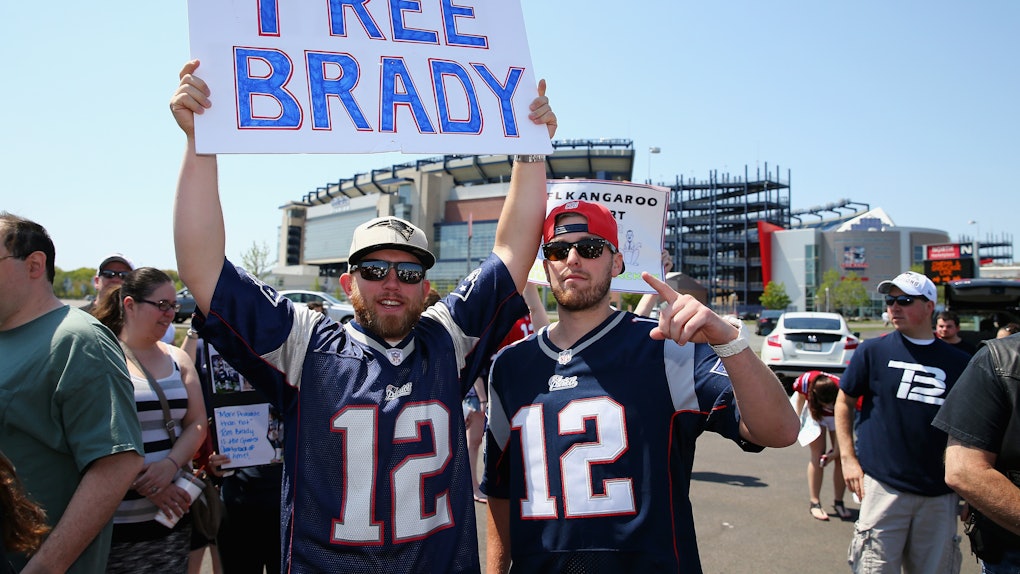 The New England Patriots destroyed The Indianapolis Colts in the AFC Championship game to reach The Super Bowl.
However after the game ; The New England Patriots, were rocked by accusations they'd used under-inflated footballs to gain an unfair advantage over their opponents.
Tom Brady, Bill Belichick and The New England Patriots organization denied the accusations and even tried to use science to prove that the accusations were false.
After fighting Roger Goodell and the NFL for a year in court Brady settled with the league and was suspended for four games and the team was fined $1 million.
"When I pick those footballs out, at that point, you know, to me, they're perfect. I don't want anyone touching the balls after that. I don't want anyone rubbing them,"-Tom Brady