The Toronto Raptors are headed to The NBA Finals for the first time in their franchise's history. And The Raptors have two fans who have made headlines during the series. Rap legend Drake and Superfan Nav Bhatia.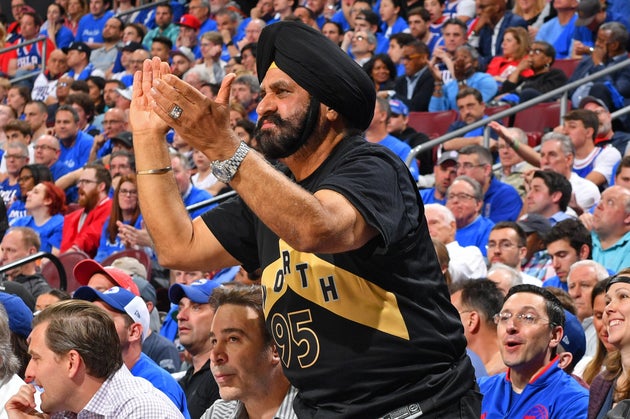 If you have ever watched a Toronto Raptors game you've probably noticed Nav cheering on The Raptors. However, he was targeted the other night with a racist tweet.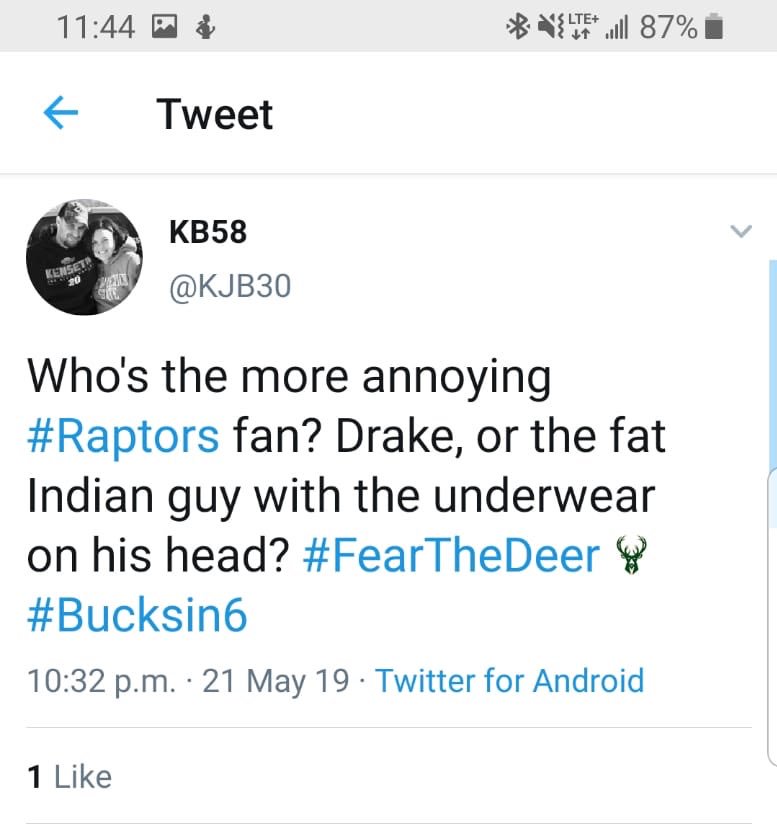 Milwaukee Twitter fans flocked to Twitter to tell Nav that the fan was not a representative of all Bucks fans.
Thank you to all the @Bucks fans who came up to me and apologized for words someone tweeted even though you didnt have to. I know we are in a heated series but i want everyone to know regardless of what one person has said. Milwaukee and its fans are incredible!

— Nav Bhatia Superfan (@superfan_nav) May 24, 2019
Here are some of the tweets that Bucks fans sent out to show their support:
Later on the man found a way to reach out to Bhatia to apologize:
"I felt really sorry, and I felt like he hadn't seen the world at all," said Bhatia, about first seeing the tweet. "He was a very simple guy who had never been out of Milwaukee."

Bhatia said he was impressed the man had the "guts" to reach out and apologize to him, and that the two managed to work things out through a phone conversation.

"… A negative thing has changed into a positive thing," Bhatia said.

So much so that the two have promised to make dinner plans if Bhatia ever heads down to Milwaukee.
A bad story turned quickly good.