Remember when your mom used to buy all your clothes? I know a ton of us still get clothes from mom. But I mean the whole wardrobe, do you remember that? How about when your teammates wife used to buy your clothes.. wait that hasn't ever happened to us. Well that's exactly what happens to Klay Thompson. Who has his mom and Andre Iguadola's wife buy all his clothes for him.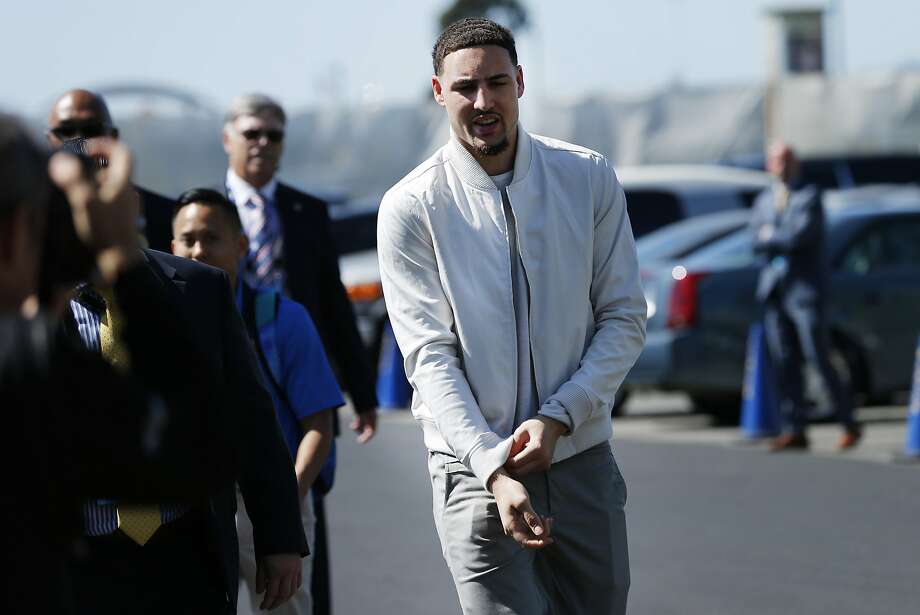 If his years of showing up to Oracle Arena in jeans and T-shirts are any indication, Warriors guard Klay Thompson doesn't spend a lot of time worrying about what he puts on in the morning.

And, turns out, he doesn't spend a lot of time worrying about what's in his closet either: Thompson outsources some of his clothes shopping to, yes, his mother, and, more unusually, to teammate Andre Iguodala's wife. In a fashion-focused interview with ESPN, Thompson said the pair serve as his sometimes-personal shoppers.

"My mom and [Iguodala's] wife go shopping together for us," Thompson said. "… They have good senses of style."
Well that sounds fun. Honestly though. Who cares. Klay doesn't need to change a damn thing. Have you seen the girls he's dating? Here's his latest actress Eiza Gonzalez.
Yeah, Klay no need to ever change.