Who doesn't love Bill Walton? The guy is an absolute character. If you happen to watch Pac-12 Basketball you are well aware that Bill Walton is an absolute nut and might be on some sort of narcotic 99.9% of the time. Here's him on a live broadcast on a Pac-12 basketball game.
Anyways he was spotted at The Portland Trailblazers game with Bob Weir (founder of Grateful dead). Tie Die shirt and the look on Walton's face pretty sure he was high as a kite.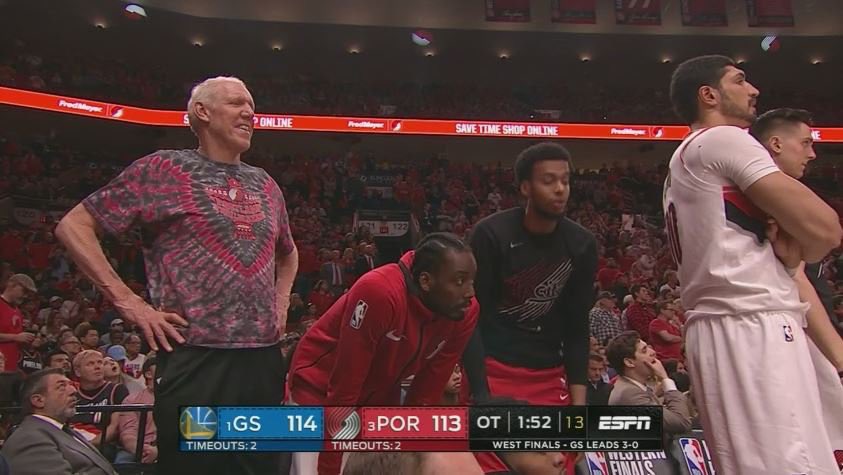 Moda is going crazy for Bill Walton pic.twitter.com/5IspDr9wT1

— NBC Sports Northwest (@NBCSNorthwest) May 21, 2019
Bob Weir and Bill Walton at the Warriors-Blazers game. Walton intently scrutinizing Curry traveling, Weir possibly staring at a cheerleader. pic.twitter.com/mKVyd7CGNF

— Brian Parsons (@bpar73) May 21, 2019
https://twitter.com/MarcusD3/status/1130679874509840384
Man we are lucky he made this appearance in Portland last night. I promise you this guy had to be petty high. First look at his face at the end of the bench in the last minute. You can tell he's trying to figure out how he can check in. Bob Weir (basically a rock star) is with him. 100% he's high. And you can't tell me otherwise.